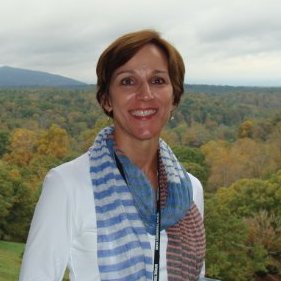 Hexawise welcomes Kelly Ross as Vice President of Sales. Kelly will be responsible for driving Hexawise growth by working with enterprise clients to introduce Hexawise tools into their testing environments. She will also build the sales organization through strategic hires to support the company's growth.
Commenting on the appointment, Hexawise CEO, Justin Hunter, said: "Hexawise is poised for explosive growth in the coming year and I am delighted that Kelly will be joining us to spearhead that growth. Kelly has been highly successful both as a salesperson and as a sales leader, which is the perfect combination for our company at this time. We are excited to have her join our executive team."
Kelly brings more than 20 years of sales leadership experience to Hexawise, including driving growth in software sales organizations at SAS Institute, Vignette Corporation and Intuit Health. She has recently worked as an independent consultant, helping start-ups and small businesses establish sales processes to accelerate revenue growth in their markets.
Kelly said: "I'm excited to join a team that is driving innovation in the software testing market. Enterprise software teams are using Hexawise to accelerate testing and get to market faster. Hexawise has a growing client base of highly satisfied customers leveraging the value of the tools, including more than 9000 users at Accenture. The revenue growth opportunities are tremendous and I am fortunate to be joining the team during such a pivotal time."
One of Kelly's first priorities will be to hire a new Sales Development Representative to work with her on generating new leads and growing the sales pipeline for Hexawise. "We are looking for intelligent, energetic sales professionals who would like to help us achieve our goals through strategic, directed outbound efforts."
About Hexawise Hexawise is changing the way companies test software. Software testers at more than 100 Fortune 500 firms use the Hexawise software test design tool to scientifically prioritize scenarios they should execute in order to achieve higher coverage in fewer tests. Organizations like NASA have used sophisticated test design methods for years to learn as much as possible from each software test they execute. With its easy-to-use test design tool and unparalleled test design training and support programs, Hexawise has become the worldwide leader at making these sophisticated test design methods accessible to the masses.
Benefits delivered by Hexawise are dramatic and measurable, including:
(1) Time and cost savings from faster test case design (2) Time and cost savings from faster test execution (3) Decreased costs of defect resolution by identification of more bugs early in the development life cycle.